S, Margherita Ligure
S. Margherita is the perfect home-base to explore all the nearby places of interest including Portofino, Rapallo, S. Fruttuoso, Camogli and the Five Lands.
All the area is easily reachable by frequent bus, train and ferry-boat connections.
Genoa's Acquarium
The biggest aquarium of all Europe is a short train ride leaving directly from S. Margherita's railstation.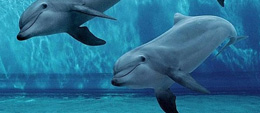 and for trekking's lovers ...
There are many footpathes winding through the hills to discover the beautiful Natural Park of Portofino..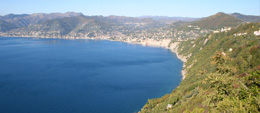 Portofino
Known worldwide as the "Pearl of the Tigullio" for its beauty, Portofino is a must for anyone visiting the Ligurian coastline.
Our Guests can reach Portofino in a few minutes by bus, boat, or simply walking all along the seashore.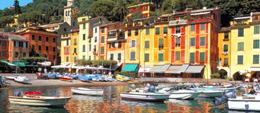 The Bay of S. Fruttuoso
The ancient Abbey of S. Fruttuoso, National Heritage Site, is accessible only by sea.
The abbey is home to concerts and events throughout the spring and summer.
Just off the bay to see the famous statue of Christ of the Abyss.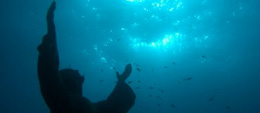 Rapallo
The nearby town of Rapallo is charming for its lovely sea promenade and the medieval castle built on the water.
The cable car connecting the city to the nearby shrine of Our Lady of Montallegro has a searchable breathtaking view of all the Gulf below.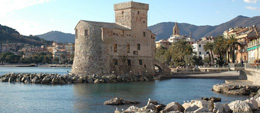 Five Lands
Touring by boat directly from the port of Santa Margherita or easily by train, Cinque Terre are five small villages that offer a unique walking experience and unparalleled views.